By Daniel Reyes Cocka, Do the Daniel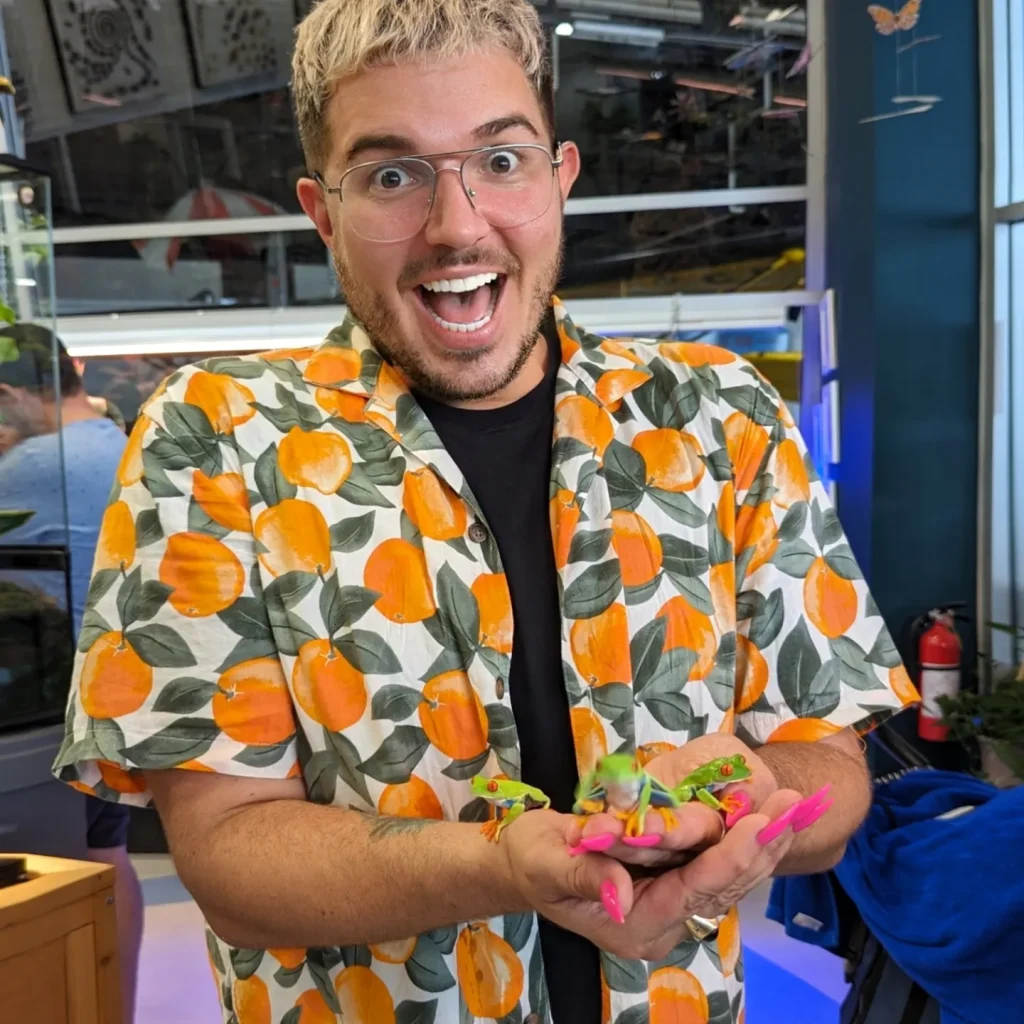 While I like to think that I am a seasoned traveler with worldly experience and beautiful memories, the last few years of life have been truly eye-opening. I know we often don't want to talk about or remember how challenging the pandemic was, but for me it was a transformative moment that helped me to realize how important it was to #SupportLocal. From produce to travel, I have since made it a personal mission to showcase Canadian destinations and experiences because for many of us in Canada, we haven't explored nearly enough of our own country. This summer I had the pleasure of traveling to a destination like no other with Julio & Canela and I can't stop talking about it with friends and family! 
For years when I heard people talking about Sault Ste Marie, it was always about how they lived there and left. Parallel narratives can be said for so many cities and towns in Ontario, but when I was presented with the chance to visit for the first time and come to my own conclusions, I jumped at the chance. You only live once after all! 
I should preface this post by saying it is not a close destination from major cities like Toronto or Ottawa, but I knew that I was up for the challenge. We packed our Kia Seltos up with the dog and hit the road for the 8.5 ish hour drive ahead. The thing about roadtrips (to me at least) is that they are only as good as you make them. We loaded our favourite podcasts, packed snacks and made sandwiches. I also love that the drive isn't just the 401 forever, but actually offered beautiful scenery and pitstops. 
Upon arriving in "The Soo" we checked into Delta Hotels Sault Ste. Marie Waterfront, which is right on the water and was conveniently situated from most of the attractions and things we wanted to do. I often share how important it is for us to have a pet friendly hotel, the team helped us rest assured that Canela could relax while we explored our surroundings. 
Coincidentally our trip brought us to town during Sault Ste Marie Pride Fest, something which as a queer man was nice to see, and helped us to feel even more welcomed. As a proud member of the 2SLGBTQIA+ community I felt 100% safe and celebrated all at once, which is important for us when making decisions on destinations in our province and country. 
When it comes to attractions to enjoy, Sault Ste Marie has something for everyone. Museums and immersive experiences such as Agawa Canyon Tour Train, Canadian Bushplane Heritage Centre, Ermatinger Clergue National Historic Site and The Sault Ste. Marie Museum all operate and helped to open my eyes to the area and its importance. Entomica, located inside of the Canadian Bushplane Heritage Centre, is 1 of 4 Insectariums in Canada and the ONLY one in Ontario! It's an experience for the curious, and in my opinion is perfect if you're lucky enough to be visiting the are with children. I know that our niece and nephew would LOVE to learn and touch all of the insects, arachnids, and other animals. 
But Sault Ste Marie isn't just beautiful water and museums. A city long known for it's amazing pizza has quickly developed a culinary scene that both caught me off guard and left me beyond impressed. From authentic Middle Eastern flare at Georgie's Shawarma, to the best octopus dish I've ever eaten at Ernie's Coffee Shop (and the cocktails, omg), I didn't realize how much a city of less than 100,000 residents had to offer. 
For a full list of my culinary to do list, make sure to check out this post online. (link to https://www.instagram.com/p/CvFvwllAwKH/?img_index=1) 
Finally, I should note that amid the support local emphasis I feel not only obligated to use my platform to share but also gravitate towards more personally, I am all about Indigenous tourism. I believe that as stewards of turtle island, we have so many to learn from the Indigenous peoples of this land and when I heard about The Metis Walking & Paddling Tour with @metistours & @lswconservancy it was actually the most important thing to plan our trip around. A walking tour which speaks to the importance of the local peoples, and culminates in a paddling with tour goers in the St Marys River, I loved learning about the cultural importance of the area and its fishing practices and local medical ingredients. Definitely the experience that I would put at the top of everyone's to do list when visiting. 
We of course enjoyed a Pride themed boat cruise and goat yoga because I wanted to make the most of a trip of firsts, and both of which continue to be fond memories. The boat cruise itself operates seasonally and from what I have been told is a relatively new addition to the area – to take in the waterfront literally in the most immersive of ways, I highly encourage you to get tickets. And if you can book a sunset cruise, even better! As for Goat Yoga on the farm, it is as choatically fabulous as you can imagine, and helped to inspire Julio to face his fear of horses with some of the best people I think I've met in years. 
When I boil down our trip to Sault Ste Marie, I think that's the most important takeaway I can offer. We met and spoke with incredible people who love where they live and wanted us to see it through their eyes. I will always remember my first experience (certainly not my last) with fondness. Not to mention we visited during the height of The Barbie Movie and had the pleasure of seeing it for the first time in The Soo. Now that's another memory to make me smile. 
For those of you still thinking about if this area is right for you I offer the following advise. Sometimes in life we have to hear the opinions of others about something, but make our own in the journey called life. 
Thank you Sault Ste Marie for being the magical destination I didn't realize you were going to be.   
To learn more about Sault Ste. Marie, visit saulttourism.com. For more roadtrip ideas, visit https://ontarioroadtrips.ca.