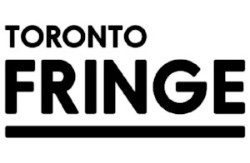 CELEBRATING 30 YEARS
THE TORONTO FRINGE FESTIVAL 
PRESENTING A STELLAR LINEUP OF SHOWS BY MANY OF 
TORONTO'S LEADING ARTISTS AND PRODUCERS
INTRODUCING POSTCRIPT
 TORONTO'S LARGEST POP-UP PATIO IN THE SCADDING COURT HOCKEY RINK
AND ALL FRINGE VENUES WILL BE FULLY ACCESSIBLE 
JULY 4 – JULY 15, 2018, ACROSS TORONTO
Toronto (June 6, 2018) – One of the most important theatre festivals in the country, the TORONTO FRINGE FESTIVAL celebrates 30 years this summer. In honour of this major landmark for Canadian theatre, the Festival will feature a stellar line up of shows by many of Canada's hottest theatre artists, a throwback to some of the world's most important theatre productions with the #STARTEDATTHEFRINGE campaign, and a new creative pop-up patio called POSTSCRIPT in the Scadding Court hockey rink, where all events are free and open to the public. The TORONTO FRINGE takes place July 4 – July 15, 2018 with 159 shows at 43 venues presented across the city.
Started in 1989 in response to the worldwide Fringe movement, the TORONTO FRINGE was founded by a cluster of local indie artists from the "fringes" of the performing arts community. And now, 30 years later, it has become the largest theatre festival in Ontario, showcasing 150+ productions every July at 40+ venues around downtown Toronto, and for the first time all venues, including site-specific venues, will have fully accessible entrances and washrooms.
To celebrate 30 years, the TORONTO FRINGE will have the most extensive line up to date. The Festival features tons of Fringe veteran productions and award-winning artists, original musical theatre productions, dozens of politically driven works that reflect the current unsteady climate, and of course, wacky, wild, and bizarre shows that only Fringe artists could conceptualize and produce.
In addition to this stellar lineup, the TORONTO FRINGE also celebrates its 30-year milestone with a newly designed pop-up patio, POSTSCRIPT in the Scadding Court hockey rink. The TORONTO FRINGE has teamed up with the Matthew Cohen Design Collective (MCDC) to create a trendy oasis in the centre of the city. This patio is for everyone – a lounge, an artistic hub, a community space, a full-service bar, and a food station. POSTSCRIPT is open from July 4 to 15 until 2am (and 4am on Saturdays), and will feature a jam-packed schedule of free music, art installations, and surprise guests.
"It is such a privilege to be leading the Toronto Fringe in its 30th year. The Fringe offers those who may not normally have access to the arts equal opportunity to perform or experience theatre, dance, comedy, and more. It is a magical occasion that has the ability to unite us and give us a space to connect and celebrate the arts." – Lucy Eveleigh, Executive Director, TORONTO FRINGE FESTIVAL
As well, in honour of its 30th year, and to turn the spotlight back onto all the artists/writers/producers who have been involved with the Festival throughout its history, theTORONTO FRINGE has launched the #STARTEDATTHEFRINGE campaign. This campaign celebrates the achievements of the many productions and artists who got their first big break at the Festival. Everyone is encouraged to share their story on social media, with the goal to help theTORONTO FRINGE raise $100,000 by the end of July 2018.
Just a few highlights of shows that have #STARTEDATTHEFRINGE include Life After, Britta Johnson's original Canadian musical, which was a hit at the 2016 Toronto Fringe Festival, was produced by Canadian Stage and the Musical Stage Company in 2017, and has just received a whooping 12 Dora Award nominations. The co-creators of Come From Away, Irene Sankoff and David Hein, had their first success at the Festival with their show My Mother's Lesbian Jewish Wiccan Wedding in 2009. The hit comedy Kim's Convenience, also started at the Festival in 2011, and has since become the most successful Canadian play in the last decade. Its television show adaptation has now been picked up by CBC for its 3rd season. Da Kink in My Hair by Trey Anthony started at the Toronto Fringe Festival in 2001 and Mirvish Productions picked it up for their 2005 season. It went on to runs in the US and UK. They also ran a TV series based on the show on Global TV from 2007 – 2009.
The TORONTO FRINGE will also feature KIDSFEST, 8 shows for young audiences all at the George Ignatieff Theatre, including stories of time travel, a rocktastic space band, and an award-winning shadow puppet show. Right next door to the theatre, kids and their families can play at the KIDSFEST CLUB, a free outdoor clubhouse with creative play stations, workshops, a bouncy castle, and more.
THE TORONTO FRINGE LINEUP HIGHLIGHTS:
This year, THE TORONTO FRINGE proudly features many powerful productions by women, including award-winning and critically-acclaimed performers MORRO AND JASP, first produced at the Fringe 10 years ago. This year, the clowns are celebrating with a new production calledSAVE THE DATE. Award-winning Fringe artist Katherine Ferns will be presenting a new dark comedy, KATHERINE FERNS IN STITCHES. SNAFU presents THE MERKIN SISTERS, performed by the hilarious Stephanie Morin-Robert and Ingrid Hansen, a show which celebrates and demystifies everything about the human body. BIKEFACE, by Trailblazing Ladies, is about a cross-Canada bicycle adventure, undertaken by a group of solo women. Award-winning artist Ashley Botting will present ASHLEY WITH A "Y", an improvised musical cabaret based on audience suggestions. And, WE THE MEN, where 10 women in drag create a show based on real men's voices and stories.
THE TORONTO FRINGE presents tons of fabulous original musicals this summer, including THE LAST PARTY, created by Steven Gallagher and Nicky Phillips, directed by Tracey Flye, and featuring an all-star cast. AND THEN… SHE DID! by veteran musical theatre producer Brian Goldenberg, and a powerhouse of past Fringe and professional musical theatre artists.COMPULSION, the latest musical by Scott White (Dora nominee for TOP GUN! THE MUSICAL and writer on 5 past Fringe hits). THE DING DONG GIRLS, the hilarious new drag musical from Dora-winner Christopher Richards and author Gordon Bowness, and inspired by real-life events. Winner of the Paul O'Sullivan Prize for Musical Theatre, THE PREPOSTEROUS PREDICAMENT OF POLLY PEEL (ACT 1), music and lyrics by Kevin Wong, and book by Julie Tepperman, about a family grappling with death through the eyes and imagination of a biology-obsessed eleven-year-old girl.
And of course, THE TORONTO FRINGE will feature a ton of fun and innovative productions, including the all-male sketch troupe TallBoys II Men, presenting A 6IX NNNNNN REVUE.CIRCUS SHOP OF HORRORS, by 5-time award-winning magician and illusionist Ryan Brown, that follows an ill-fated young woman as she navigates her way through moments of classic horror films brought to life through movement/dance, aerials, illusions, contortion, drag, and epic stage combat sequences. JOSEPHINE, A BURLESQUE CABARET DREAM PLAY by award-winning American performer Tymisha Harris, about the first African-American International superstar, Josephine Baker. And, JUDAS STAR SUPERSONG performed by Paula Wolfson, and directed by Dora-winning Second City alum and Fringe veteran Ed Sahely.
In addition, many politically driven works will be staged at this year's TORONTO FRINGE, including SLAVES OF STARBUCKS, which has been presented over a period of 17 years in the U.S., England, Scotland, Germany, Spain, and Australia, and has won critical acclaim and multiple awards. Winner of the New Play Contest, WOMEN OF THE FUR TRADE, a new comedy about reconciliation, both in terms of the greater nation of Canada and of personal identity growing up on occupied land. AWKWARD HUG, a coming of age story with a twist, which explores how having parents with disabilities challenges what a "normal" family can look like. And BIRDS MAKE ME THINK ABOUT FREEDOM, a reflection on humanity inspired by the stories of people institutionalized for having developmental disabilities.
TRIED AND TRUE FRINGE VETERANS:
A 6IX NNNNNN REVUE
COMPANY/CREATOR: TALLBOYZ II MEN
VENUE: HELEN GARDINER PHELAN PLAYHOUSE
TallBoyz II Men is a diverse group of Toronto-Based comedians being diverse diversely. Measuring in at a whopping 25'2″ (collectively), this troupe has quite the perspective to share.
BIKEFACE
COMPANY / CREATOR: TRAILBLAZING LADIES
VENUE: ANNEX THEATRE
BikeFace is about a whirlwind, real-life, cross-Canada bicycle adventure, undertaken by a woman… alone. DETAILS
D&D LIVE!
COMPANY/CREATOR: SEX T-REX
VENUE: HELEN GARDINER PHELAN PLAYHOUSE
Sex T-Rex celebrates its 10th anniversary with D&D Live. Join a party of award-winning comedians in this improvised love-letter to the world's most popular roleplaying game. DETAILS
FEATHERWEIGHT
COMPANY/CREATOR: THEATRE BROUHAHA
VENUE: THE PADDOCK TAVERN
The creators of Fringe hits Bright Lights and Shakey-Shake and Friends return to the TORONTO FRINGE with a new site-specific play about the effect our anonymous actions online have on the world around us, staged at Toronto's historic Paddock Tavern.
IN THREES
COMPANY/CREATOR: RABBIT & TURTLE PROJECTS
VENUE: AL GREEN THEATRE
in threes is a contemporary dance show combining the talents of choreographers Alison Daley, Miles Gosse and Tracey Norman, and acclaimed indie dance performers, Justine Comfort, Denise Solleza, Oriah Wiersma and Miles Gosse.
INESCAPABLE
COMPANY/CREATOR: RIBBITREPUBLIC / MARTIN DOCKERY
VENUE: TARRAGON THEATRE – MAINSPACE
An award-winning mind-bending comedic thriller about two friends trapped at a holiday party.
KATHARINE FERNS IS IN STITCHES
COMPANY / CREATOR:  KATHARINE FERNS
VENUE: FACTORY THEATRE – STUDIO
With dark comedy, Katharine tackles the visible and invisible scars of surviving mental illness, domestic violence, and drug addiction — with feminism thrown in for comic relief.
MORRO AND JASP: SAVE THE DATE
COMPANY/CREATOR: U.N.I.T. PRODUCTIONS
VENUE: TARRAGON THEATRE – MAINSPACE
This year will mark the company's tenth TORONTO FRINGE. Join Morro and Jasp as they say yes to the dress, try to handle the stress, and attempt to throw a big fat clown wedding without throwing up.
PARADISE LOST
COMPANY/CREATOR: RABBIT IN A HAT PRODUCTIONS
VENUE: THEATRE PASSE MURAILLE – MAINSPACE
From New York to Winnipeg, and Halifax to Edinburgh, Paradise Lost continues to dazzle audiences around the world. DETAILS
PRANK
COMPANY/CREATOR: THUNDERMIND THEATRE
VENUE: TARRAGON THEATRE – EXTRASPACE
Two daughters of internet celebrities struggle with the legacy left for them, running both towards – and away from – their own turn in the spotlight.
THE HONEYMOON PERIOD IS OFFICIALLY OVER
COMPANY/CREATOR: GEMMA WILCOX
VENUE: FACTORY THEATRE – STUDIO
20-time 'best-of-fest' winner Gemma Wilcox (from London, UK), returns for her 4th Toronto Fringe. Wilcox transforms seamlessly between 20 characters in this humorous and poignant tale of love and letting-go.
THE MERKIN SISTERS
COMPANY/CREATOR:  SNAFU / Ingrid Hansen and Stephanie Morin-Robert
VENUE: FACTORY THEATRE – MAINSPACE
A no-holds-barred physical comedy about a strangely hilarious sibling rivalry: two fallen socialites endeavour to create the ultimate piece of art, using any means necessary.
THE CANADIAN MUSICAL:
#KANDERANDEBB 
COMPANY/CREATOR: COLORED LIGHTS / RYAN G. HINDS
VENUE: ANNEX THEATRE
After winning critical/audience acclaim in New York City, Montreal, Orlando Fringe, and winning a Broadway World Award for Best Cabaret/Solo Concert, TORONTO FRINGE favorite Ryan G. Hinds returns with this hilarious and touching solo show. DETAILS
ASHLEY WITH A "Y"
COMPANY/CREATOR: BOTTING PRODUCTIONS
VENUE: FACTORY THEATRE – STUDIO
Second City alumna and Canadian Comedy Award-winner Ashley Botting improvises a brand-new performance at every show.
CLIMB
COMPANY / CREATOR: DUANE FORREST
VENUE: ST. STEPHEN'S COMMUNITY HOUSE
A live album brought to life through compelling characters, storytelling, dance, and movement, Climb traces the familiar ups and downs of a relationship. Proceeds from the show support Forrest's charity Genesis Community of the Arts, which offers free music and arts programming to marginalized youth in Central America.
COMPULSION
COMPANY/CREATOR:  FENTON & WHITE
VENUE: FACTORY THEATRE – MAINSPACE
From the composer of the Fringe hit The Giant's Garden and the Dora nominated Top Gun!, Compulsion is a look into the darker side of love.
THE DING DONG GIRLS
COMPANY/CREATOR: MOGO CO.
VENUE: FACTORY THEATRE – MAINSPACE
The mostly untrue legend of a cross-dressing misfit who gathers around him four other young gay men to form a madcap, politically-motivated drag troupe in early 1990s Toronto. DETAILS
ONE SMALL STEP
COMPANY/CREATOR: EDGE OF THE SKY THEATRE
VENUE: RANDOLPH THEATRE
One Small Step is a hilarious backstage musical comedy celebrating art and exploration from Dora-nominated writers Johnson and Johnston, the creators of Summerland, The Fence, and True North Mix Tape. DETAILS
THE LAST PARTY
COMPANY/CREATOR: NEXT STEP / STEVEN GALLAGHER AND NICKY PHILLIPS
Venue: TARRAGON THEATRE – MAINSPACE
Dylan is getting married. Dylan is dying. In the hours leading up to his wedding, Dylan reflects on his life as his partner and sister attempt to grant his last wish: to plan and attend his own memorial.
THE PREPOSTEROUS PREDICAMENT OF POLLY PEEL (ACT 1)
COMPANY/CREATOR: THE POLLY PEEL COLLECTIVE / KEVIN WONG (MUSIC & LYRICS) & JULIE TEPPERMAN (BOOK)
VENUE: TARRAGON THEATRE – MAINSPACE
Originally inspired by acclaimed Canadian painter Paul Peel's The Young Biologist, an early incarnation was presented in 2016 at the AGO as part of The Musical Stage Company'sReframed. DETAILS
ROBERT.
COMPANY/CREATOR: LARK & WHIMSY THEATRE COLLECTIVE
VENUE: ST. GEORGE THE MARTYR
From the team behind the 2017 Fringe hit Bad Baby, Jessie-nominated playwright Briana Brown (Almost, Again) delivers laughs and heart in her new award-winning play about identity and loss.
WILD AND WACKY:
JOSEPHINE, A BURLESQUE CABARET DREAM PLAY
COMPANY/CREATOR:  LIL THEATRE COMPANY / TYMISHA HARRIS, MICHAEL MARINACCIO, AND TOD KIMBRO
VENUE: RANDOLPH THEATRE
This award-winning off-Broadway musical tells the story of the iconic Josephine Baker, the first African-American international superstar and one of the most remarkable figures of the 20th Century.
JUDAS STAR SUPERSONG
COMPANY/CREATOR:  DUSTY DORA PRODUCTIONS
VENUE: CHURCH OF SAINT STEPHEN-IN-THE-FIELDS
Starring Dora Award-winner Paula Wolfson. One woman, 18 characters, 50 minutes.
WE THE MEN
COMPANY/CREATOR:  SOULO THEATRE
VENUE: THE CADILLAC LOUNGE
Tracey Erin Smith leads 10 women in drag to create a show based on real men's voices and stories.
POLITICAL, AND NOTEWORTHY:
ANYWHERE 
COMPANY/CREATOR: ONE FOUR ONE COLLECTIVE / MICHAEL ROSS ALBERT
VENUE: FACTORY THEATRE – STUDIO
In this new thriller by Dora-nominated playwright Michael Ross Albert, two women face off against each other in a struggle for meaning, connection, and power. DETAILS
AWKWARD HUG
COMPANY/CREATOR: CORY THIBERT
VENUE: THEATRE PASSE MURAILLE – MAINSPACE
This coming of age story with a twist, explores how having parents with disabilities challenges what a "normal" family can look like. DETAILS
BIRDS MAKE ME THINK ABOUT FREEDOM
COMPANY/CREATOR: L'ARCHE TORONTO SOL EXPRESS
VENUE: AL GREEN THEATRE
Reflections on our humanity inspired by the stories of people institutionalized for having developmental disabilities, their families, and friends. DETAILS
SLAVES OF STARBUCKS
COMPANY/CREATOR: MV ENTERTAINMENT / PETER ATERMAN
VENUE: AL GREEN THEATRE
Peter Aterman plays 19 characters in this dazzling satire that serves up a savagely hilarious view of the decline of Europe and the rise of America.
WOMEN OF THE FUR TRADE
COMPANY/CREATOR: VAULT PROJECTS
Venue: THEATRE PASSE MURAILLE – MAINSPACE
The Year: 18-something. The Place: A Fort. Louis Riel is heading home after years away predicting mustache trends and writing poems. Meanwhile, three young women with flair for Fur Trade fashion, eagerly await his return.
POSTCRIPT (TORONTO FRINGE POP-UP PATIO) HIGHLIGHTS
JULY 4 – OPENING NIGHT FESTIVITIES
Wear a costume and parade through Kensington Market to POSTSCRIPT.
JULY 7 – COMEDY NIGHT AT POSTSCRIPT
Featuring Daniel Woodrow, Dena Jackson, Rhiannon Archer, Nick Reynoldson, Barry Taylor, and Jen Sakato. Late night laughs with some of the best comedians Toronto has to offer.
JULY 11 – YOUTH TAKEOVER NIGHT
Talented youth from the AMY Project and the Paprika Festival take to the KOHO Stage and perform their latest work.
JULY 12 – AWARDS NIGHT
Hosted by CBC's Ali Hassan, and announcing this year's winners of Best of Fringe, Patron's Picks, Tosho Cutting Edge Award, Comedy Bar Award for Best Comedy, David Seguin Memorial Award for Accessibility in the Arts, and more.
JULY 12, 13, 14, 15 – POSTSCRIPT MUSIC FEST
Free outdoor concerts on the KOHO Stage to celebrate the closing weekend of the Festival. Featuring Moon King, Praises, Bonjay, Kirk Diamond, and more. Curated by our partners at Wavelength, Venus Fest, Futuro Libre, and Slaight Music, with support from the City of Toronto.
JULY 14 – 1989 PROM PARTY
In celebration of its 30th festival, THE TORONTO FRINGE is hosting its very own prom in the gym at Scadding Court, complete with awards like "Best Dressed" and "Most Fringe Spirit." And featuring Good Enough Live Karaoke
TORONTO FRINGE FESTIVAL INFORMATION:
The 30TH ANNUAL TORONTO FRINGE runs July 4 to 15, 2018, with live performances at venues across the city, and featuring Toronto's largest pop-up patio, POSTCRIPT at the Scadding Court hockey rink. This year's programming features live theatre, music, dance, comedy, and more. To purchase tickets, or for more information visit the Toronto Fringe website:www.fringetoronto.com.
POSTCRIPT AT SCADDING COURT LOCATION: 
POSTCRIPT, the TORONTO FRINGE'S POP-UP PATIO is located at Scadding Court on the southeast corner of Bathurst St. and Dundas St. West and across from the Toronto Western Hospital in the hockey rink. The patio is open weekdays 5pm-2am and weekends 12pm-2am (and 4am on each Saturday), from July 4 – July 15.
KIDSFEST
A festival within a festival for the littlest of Fringers and their families. Featuring 8 shows for young audiences. $5 tickets per child, at the George Ignatieff Theatre, 15 Devonshire Place, Next door to the theatre is the KidsFest Club, a free outdoor clubhouse, with creative play stations, workshops, a bouncy castle, and more. Open from July 5-15th.
TICKET DETAILS:
Tickets will be available as of June 7. Advance tickets – $13 ($11 ticket + $2 service charge).Available online or by phone at 416-966-1062 (Subject to a $2 per order fee).
Tickets will be available in person as of July 4 at the TORONTO FRINGE FESTIVAL box office container at 707 Dundas St. West every day from 12pm-8pm.
NEW THIS YEAR – A selection of shows have designated their first performance to be a preview. These tickets can be purchased in advance or at-the-door – $8 ($6 + $2 service charge).
Daily discount tickets – $8 ($6 + $2 service charge). Check the daily discount listings online. These tickets can only be purchased day-of by phone, online, or at-the-door.
KidsFest – $5 discounted tickets for kids 12 and under, babes-in-arms are free! Valid only for KidsFest performances. Can be purchased in advance or at-the-door of the George Ignatieff Theatre.
GET IN TOUCH:
FACEBOOK
TWITTER
INSTAGRAM
WEBSITE
SHARE YOUR PAST FRINGE STORIES WITH #STARTEDATTHEFRINGE