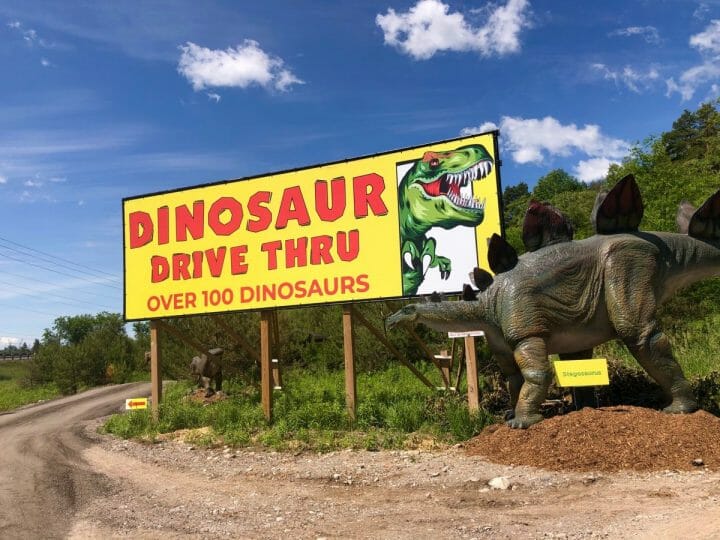 Dinosaur Park 1 hour from Toronto
MYour kids LOVE dinosaurs, so much so that one of them's birthdays last year was in this theme and the other's will also be this year. They know all the names and love to hear stories about these creatures that inhabited the earth years ago. Whenever there's an event in the theme city we go, but we didn't even imagine there's a permanent drive-thru in the hot months 1 hour from Toronto. We went this weekend at the invitation of Attractions Ontario and today I show you everything.
CLICK HERE TO READ THE FULL BLOG c/o Gaby no Canada.