Chicopee Ski& Summer Resort
Chicopee has built a reputation of being a premier learning centre for Schools.
Our highly acclaimed Snow School Instructors are prepared to teach children the skills needed to reach their full potential in a fun environment, with safety as the key element. Certified instructors teach all lessons. Day Programs and Evening Programs are available.
Chicopee complies with OSBIE & OSRA requirements. Each student receives our SKI FREE WITH ME program where they will receive the opportunity to come back with a parent and get a: Learning Centre Lift Ticket, Equipment Rentals, Beginner Group Lesson ea. for FREE ($132. value). Some restrictions apply.
CONTACT: Chicopee Group Services – 519-894-5610
WEBSITE: Chicopee.ca
LOCATION: 396 Morrison RD, Kitchener ON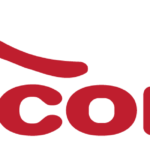 Min Group Size: 10
Max Group Size: 400
Length: 4 to 6 Hours
Subject Areas: Physical Education