Attraction Listings Search
Planning a trip or vacation and looking for Ontario's best Attractions? Use our Attraction Listings Search – you can search by category, by name and by location.
The oldest house in Durham Region, Lynde House was originally located on a large 200-acre farm beside Lynde Creek on Dundas Street in Whitby, Ontario.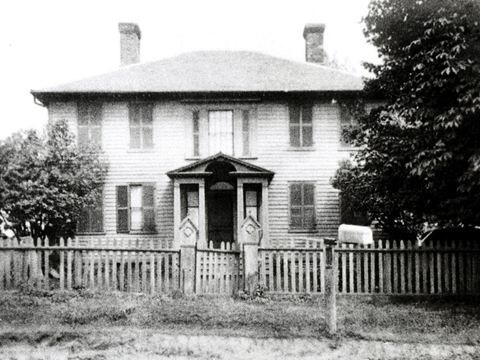 Jabez Lynde (1773-1856) immigrated from Massachusetts to Whitby Township, first with his father-in-law, Hawkins Woodruff to secure land in Upper Canada, and then with his wife Clarissa Woodruff Lynde (1774-1830) around 1803.
The Lyndes were some of the first settlers to the area and were truly pioneers. They were a progressive couple who wanted to create a culture of education, industriousness and entrepreneurial spirit.
The Lynde family soon outgrew their original log house. Lynde House was completed about 1811. It was built with Georgian style architecture, and modeled after the Lynde family home, called Malden, in Massachusetts.
Jabez Lynde was a Loyalist and served in the militia during the War of 1812. The Lyndes opened their home during that time as an inn, tavern and supply depot where the British militia, First Nations militia and citizens could secure supplies on the way to battle in Niagara. One well-known visitor was General Isaac Brock.
The wounded also returned for assistance provided by two doctors, Dr. Lee and Dr. Powell. Clarissa Lynde recruited help from neighbouring women to help cook and nurse the wounded. Clarissa kept a garden, some poultry and farm animals, and fed many who traveled through.
The Lyndes raised 8 children (Sylvester, Hawkins, Clarissa, Louisa, Carleton, Araminta, Warner & Elmina) in the house. Members of the family lived there until 1893.
Lynde House has been moved twice. It was moved from its original location at 960 Dundas Street West to Cullen Gardens on Taunton Road in 1986, and again in 2013 to its permanent home at the corner of Brock and Burns Streets. Thousands of people lined the streets for each of Lynde House's two moves!
CLARISSA LYNDE'S HERITAGE KITCHEN GARDEN
Gardens tell important stories about the people who tended them and offer a significant glimpse into the past by reflecting the society in which they were created.
Clarissa Lynde's Heritage Kitchen Garden is no exception. With extensive research to ensure authenticity of a typical kitchen garden of the early 1800s, Clarissa Lynde's Heritage Kitchen Garden boasts seven plots lovingly tended by Eric Tuinman of In De Tuin Garden Services and a team of volunteers. The gardens were created in 2017 with grants from Delta Bingo and the TD Friends of the Environment Foundation.
They presently feature medicinal plants (eg. chamomile, calendula, yarrow), herbs (eg. savory, thyme, chives, mint and sage), vegetables including the Three Sisters (corn, squash and beans) and cucumber, cabbage, beets and onions, and plants for decorative purposes and to make dyes for fabric. The Kitchen site includes espalier pears and apples trees on along the fences. Vegetables are harvested in the fall and pickled by our volunteers.
Clarissa Lynde's Heritage Kitchen Garden ensures a legacy with which to teach people about the plants and their uses, history and meaning through interpretation as well as supporting workshops and talks. It beautifies the Museum site, engages the community and enhances awareness. The Garden is located in the park just behind Lynde House.
900 Brock Street South Whitby, ON L1N 4L6