African Lion Safari
'GO WILD!' WITH KNOWLEDGE!!
African Lion Safari offers a unique environment in which children can learn about endangered and threatened species and the importance of wildlife conservation.
At African Lion Safari students can get closer than they ever imagined to many exotic birds and animals and are able to develop a better understanding of how these majestic animals are an integral part of our world.
African Lion Safari offers educational guided tours aboard the Safari Tour Bus (available at an additional cost). Interactive and informative Bird and Animal Presentations, Boat Tour and Train Tour.African Lion Safari provides teachers with an Educational Kit that includes lesson plan ideas and grade relevant work booklets.
Group Food Packages Available.
CONTACT: 1 800 461 WILD (9453) or 519 623 2620 – admin@lionsafari.com
WEBSITE: www.lionsafari.com
LOCATION: 1386 Cooper Road, Hamilton, Ontario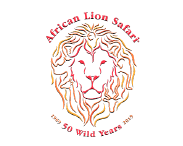 Min Group Size: 25+
Max Group Size: N/A
Length: 4-6 Hours
Subject Areas: Science, Social Studies