WIN A Virtual, Interactive FIELD TRIP
January 25, 2021 – February 11, 2020
WINNER ANNOUNCED MARCH 1st, 2021!
***Contest is NOW CLOSED. Thank you for all who entered. Winners names announced below.
Ontario attractions are a great resource; their experiences, history, location and/or structures can align with the Ontario curriculum. As such, we have created a contest exclusive for teachers! We are asking you to get CREATIVE while also showing love to one (or more) of our Ontario attractions.
.
How? – anything is possible! You decide, but see below for some ideas to help you:
Draw/paint pictures of Ontario attraction(s)
Have the class do a virtual dance that represents an Ontario attraction (no more than 4 min.)
Puppet show or song in honour of an Ontario attraction (no more than 4 min.)
Write a story about an Ontario attraction
Represent an Ontario attraction using items in the house (i.e. lego) or outside (i.e. snow)
Create a KIDS CHOICE itinerary using ontarioroadtrips.ca – we will even promote this to our fans once completed!
Once your class has created something about one of our member attractions (click here to see the list of attractions), submit the picture or file in the contest box below before the deadline of February 28, 2021 at 11:59pm.
How are winners decided? RANDOMLY! It will be a random draw and we will list the winner's names on our site on February 12, 2021.
What do you win?  4 prizes available ~ Interactive Field Trips. See details below! Please note: The field trip must be used before the end of the 2020/2021 school year – to ensure the class who submits receives the trip.

Prize #1 – Toronto Zoo
Winner: Alessia Pallotta, Ottawa

The Toronto Zoo will be offering a free Virtual Meet and Greet, which falls under our Classroom Connectionz programs. Click on the picture to learn more about this exclusive experience!
Meet & Greets Include:
A 15-minute appearance of a type of animal selected by you.

The opportunity for you to ask questions about the animal during the 15-minute appearance.

A Zoo-hosted virtual platform (for example, Zoom) that you will connect to for up to 100 devices OR you can invite the Zoo to join your hosted connection if you prefer to manage your group during the connection.
 Prize #2 – Art Gallery of Hamilton
Winner: Danielle Walker, Durham Region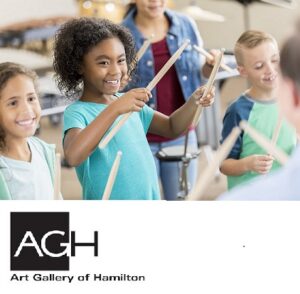 The AGH: LEARN Artist Led Project is a virtual classroom experience making core curriculum subjects for grades K-8 more engaging, meaningful, and fun. Using creative approaches such as visual art, music, theatre, rap/spoken word, film, and photography, each series is customizable to meet the needs and interests of your classroom.
.
Developed over 3 weeks, the program includes:
A collaborative orientation meeting, needs assessment, curricular development, project outline, and schedule determined with the Artist-Educator, Teacher, and Program Manager
A brief welcome video, introducing the Art Gallery of Hamilton, the program, and a land acknowledgment
An introduction video from the artist-educator to the students, describing the project, their arts practice, and the materials that may be needed
Three 15-20-minute pre-recorded workshops introducing the skills needed to create an art project, followed by extension research incentives and activities, to further develop the piece
Three 30-40-minute live sessions with the artist-educator scheduled to follow each video, giving students the opportunity to ask questions, share their work and continue to develop the project
Prize #3 – The Canadian Canoe Museum
Winner: Karen Plaxton, Thunder Bay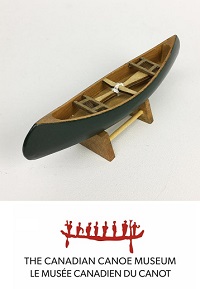 Bark Skin and Cedar: Live Virtual Field Trip with The Canadian Canoe Museum
How does where you live affect what you create? Join museum staff live at the Canadian Canoe Museum to explore the various geographical regions of Canada, the richness of traditional Indigenous watercraft, the diverse peoples who build them, and the cultural significance of canoes and qajaqs past and present. In this dynamic, interactive visit to our Origins gallery, we'll get up close to dugouts from the West Coast, qajaqs from the Arctic, and birchbark canoes from across the country! With building demos, unique artifacts and models, maps, and lots of interaction between your students and our educators, this virtual field trip offers a unique way to explore art and technology, Indigenous perspectives, Canadian geography, and more.
Length: 45 minutes on the platform of your choosing (Zoom, Skype, Google Meet or Teams)

Grades: 3-12 (customized to your grade)
Includes downloadable hands-on follow up activity.
Prize #4 – The Royal Ontario Museum
Winner: Ramandeep Dhaliwal, York Region
Win a one-on-one Virtual Field Trip with a ROM Museum Educator!*
Connect your students with cultural objects and natural specimens in the Royal Ontario Museum's collections. Led by a team of high-calibre museum educators, including Indigenous Museum Educators, ROM virtual field trips are interactive, object- and inquiry-based learning experiences for students from Kindergarten to Grade 12.
Learn more about ROM Virtual Field Trips at rom.on.ca/learn
* Virtual field trip must be taken before June 25, 2021 and will be delivered via Zoom. Prize includes a 45-minute live Zoom session with a ROM Museum Educator. Maximum of 35 students and 2 teachers.
THE CONTEST IS NOW CLOSED