Attraction Listings Search
Planning a trip or vacation and looking for Ontario's best Attractions? Use our Attraction Listings Search – you can search by category, by name and by location.
Canada's Only Registered Non-Profit Reptile Zoo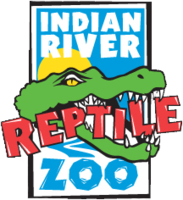 The Indian River Reptile Zoo was established in 1998. In 2001, the zoo became a training facility for all Canadian Federal Wildlife Officers as well as several other government agencies. In 2009, the zoo became a not for profit organization and Canada Revenue Agency (CRA) registered charity* in order to gain public support. The zoo focuses its efforts on the protection of the world's reptile species. Today the Indian River Reptile Zoo is the leader in its field - actively participating in internationally regulated conservation programs and is primarily devoted to education.
We provide visitors with the opportunity to view over 200 reptiles in climate controlled conditions. Each enclosure presents reptiles in their natural setting and features specific information about each species.
These animals act as ambassadors for their species, allowing visitors to safely get close to reptiles that they would not likely see in the wild.
We work passionately to protect all reptile species and maintain a large number of animals that are not on display; so that our animals can be rotated on and off display in order to reduce stress.
Some of our reptiles are rescued animals from the pet trade and many others are endangered species that have been seized by Federal Wildlife Officers. These are animals which cannot be returned to the wild for various reasons. We enlist our endangered animals in regulated breeding programs to help save species from extinction.
Note: We only breed animals when provided with recommendations by the species studbook keeper or species survival plan coordinators. 
​SEE SPECIES FROM VARIOUS CONTINENTS AS WELL AS THOSE INDIGENOUS TO CANADA
The Indian River Reptile Zoo focuses its efforts on reptile conservation. Presenting a variety of reptile species at our zoo, we give our visitors an opportunity to see animals they would not see anywhere else in Canada. Each animal we maintain helps contribute to the future of its own species. Raising awareness to its plight and functioning within regulated breeding programs. We do not buy, sell or trade animals with the general public.
ZOO KEEPERS
Our friendly and knowledgeable zoo keepers are trained educators
and are always pleased to answer any visitor questions. ​
2206 County Rd 38, Indian River, ON K0L 2B0, Canada
K0L 2B0